This place flourishes, especially from late spring on, when we can both start to hold our weekly Community Dinners on the patio and not worry about overnight cold zapping newly planted seedlings.
Last week was a rollercoaster, and it continues. Down to near freezing last night, and yet projected to be 80° by this weekend.
Work Party Tuesday, April 12:
This was the day we began to direct seed some plants outside — besides 2019 peas, which Annie direct seeded several weeks ago, but only one of them sprouted . . .
Aya and Daniel (with my help) prepared, dug out an alley with two sides, and planted two new beds for direct seed arugula and spinach. We added our newly made compost to each row with the seeds, and covered lightly with straw mulch, hoping to discourage birds!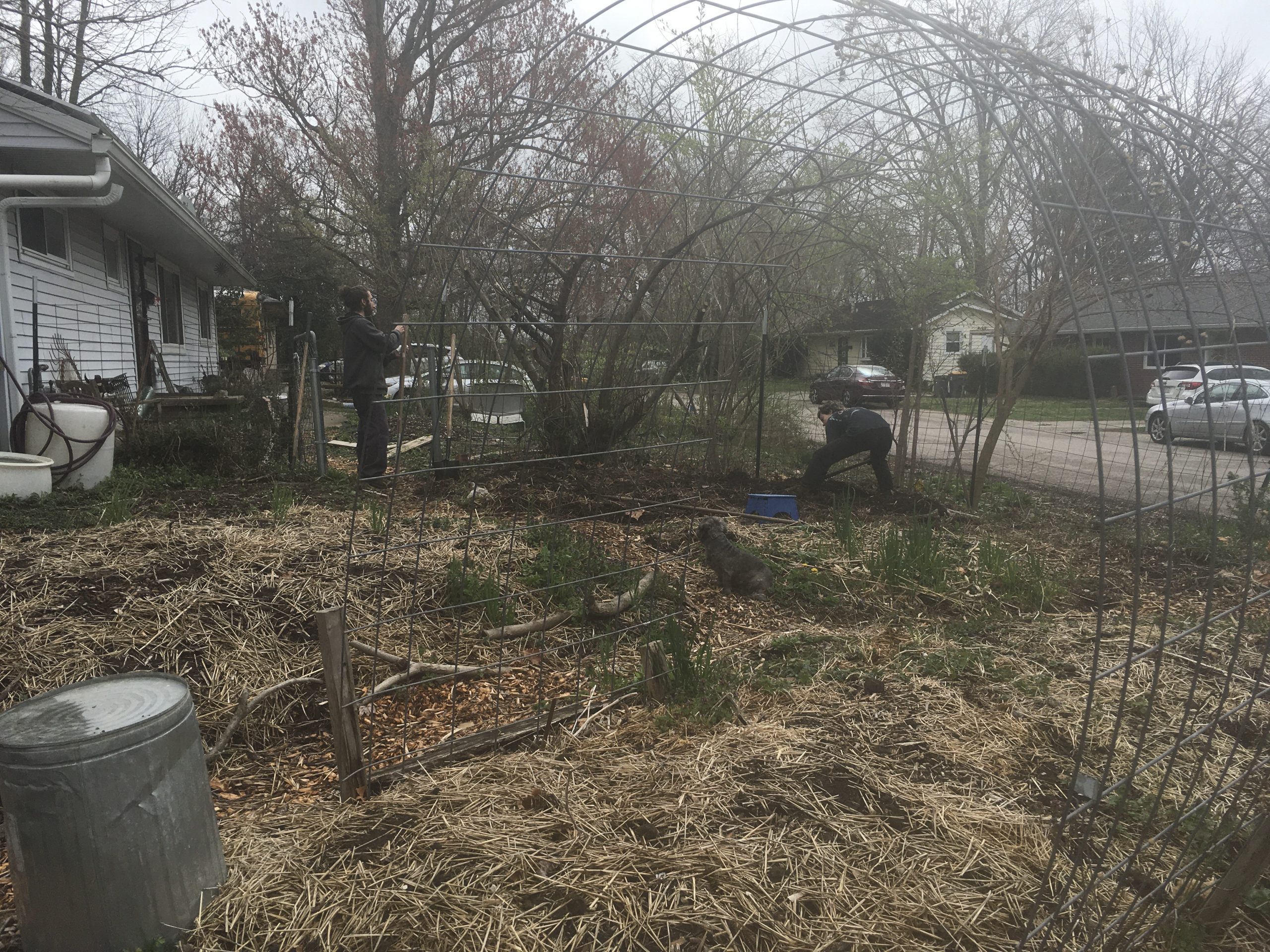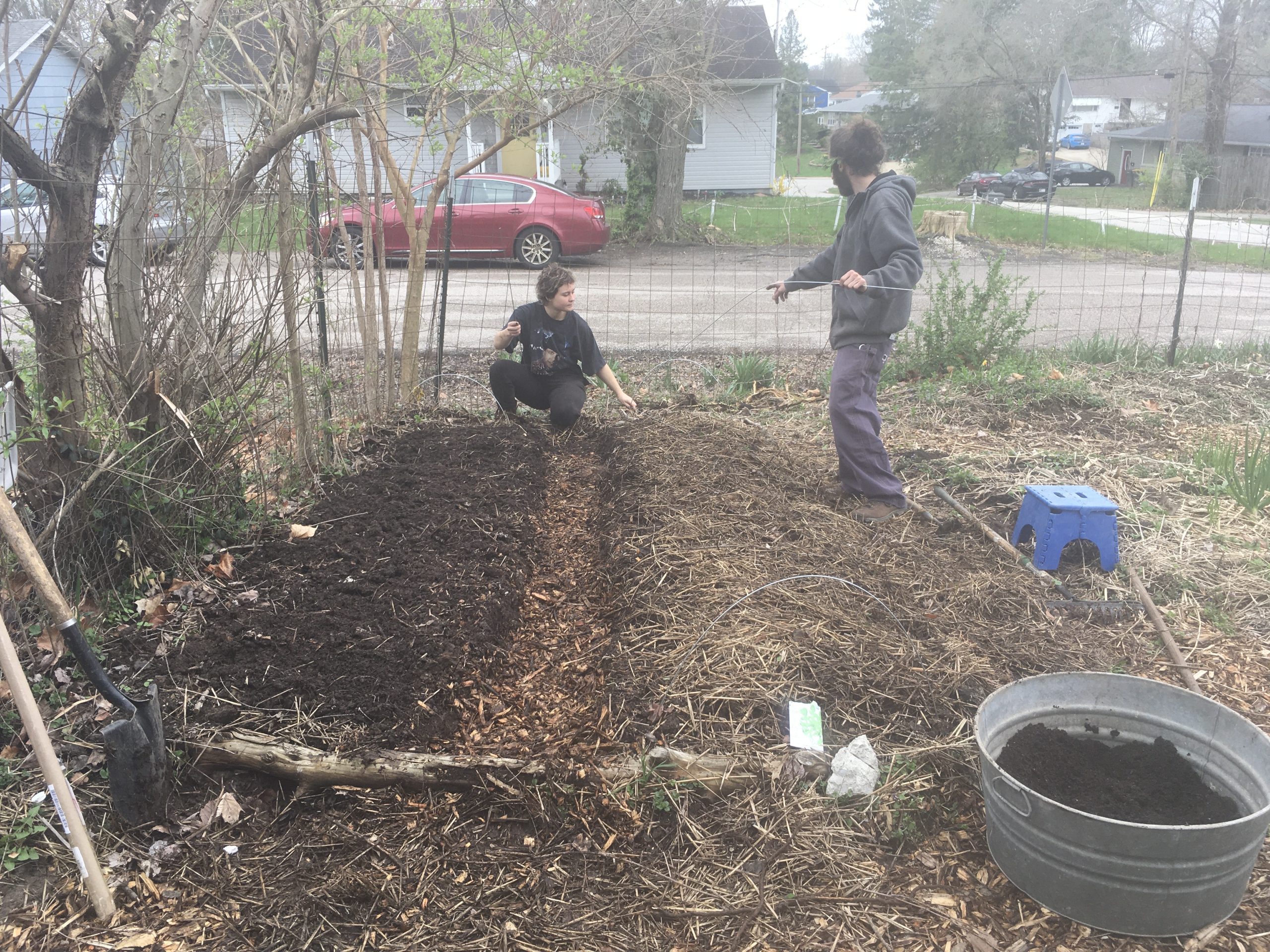 Plus, we took out the greenhouse seedlings for the first time for a few hours to "harden off," i.e., get used to wind, etc.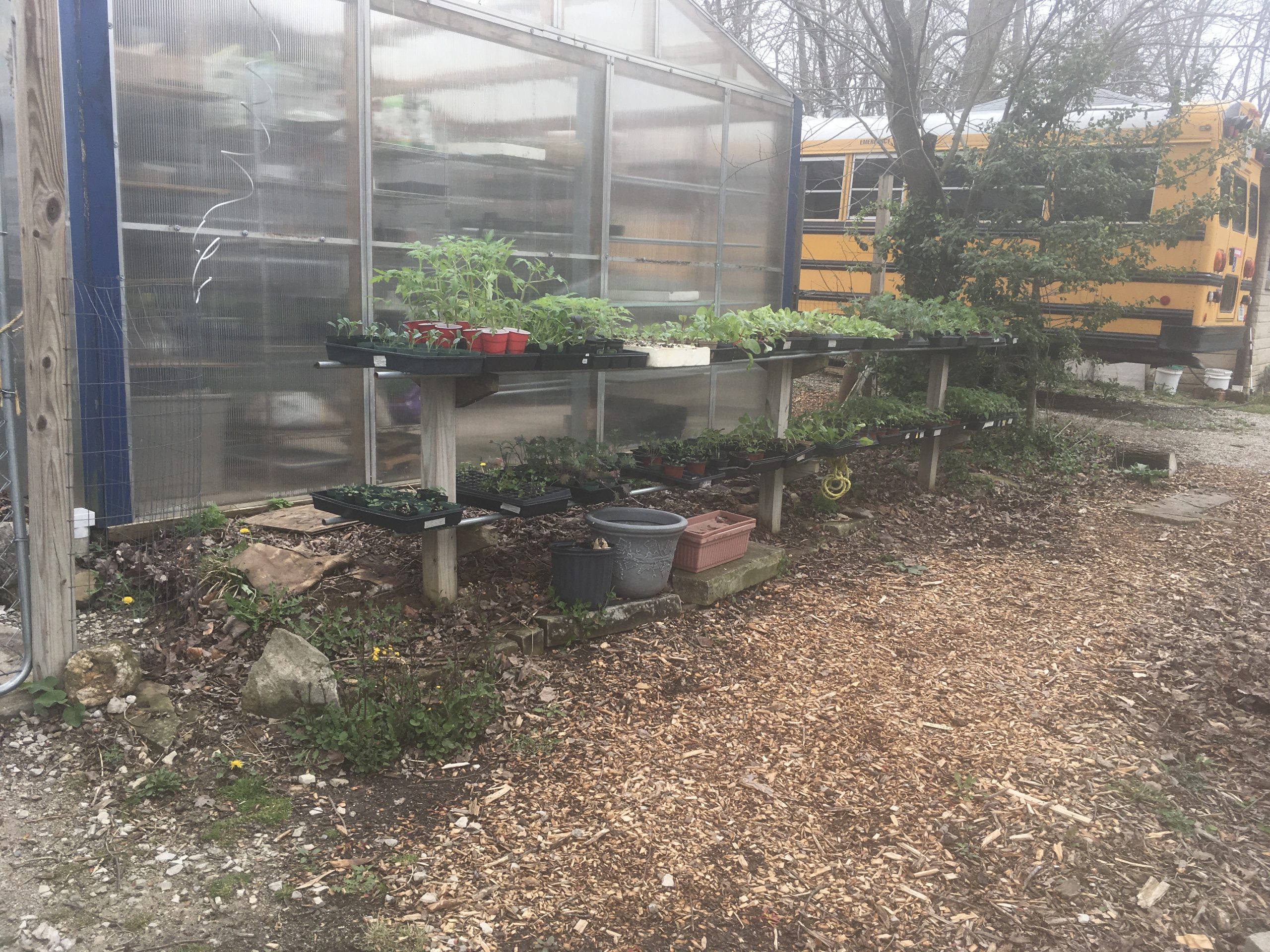 April 14, Community Dinner
Inside, at the second DeKist house. About a dozen of us altogether. Warm. Good conversations, and plenty of food, as usual.
April 15, Work Party
Continuing to plant out the hardier crops. Daniel, Aya, and Joseph planted lettuces in two Garden Towers. Marita and I cleaned out the worm bins, and I agreed to take over the weekly worm bin weekly for now, asking occupants of all three houses to please remember to separate out citrus, onions, and garlic (worms don't like 'em), before handing kitchen "waste" to me.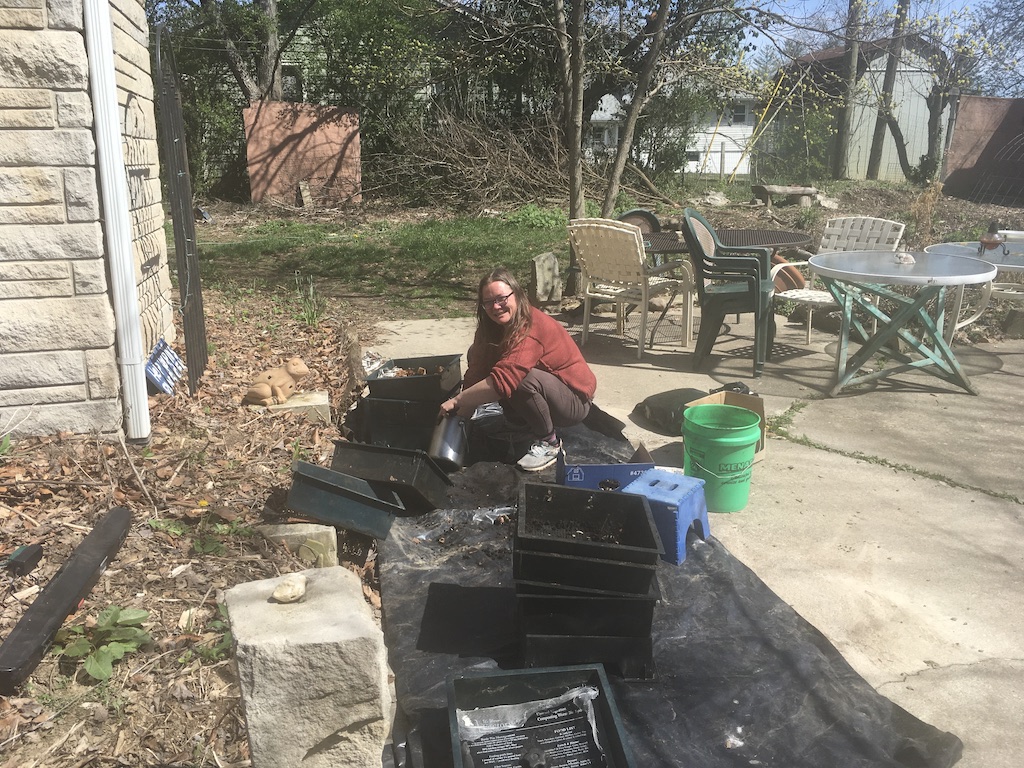 Aya, Daniel and Joseph prepared a bed for bok choi and other tiny cabbages.
April 18: COLD!
Luckily, we had prepared to cover newly planted seedlings if needed. Yes. For example, last night, Garden Tower lettuces . . .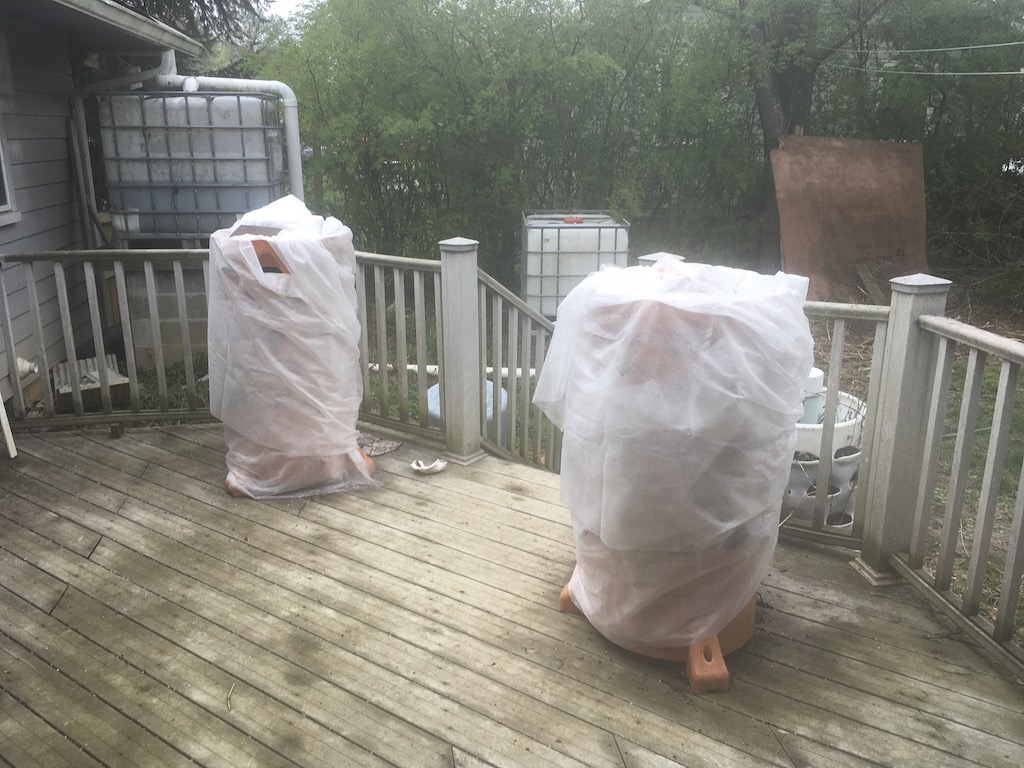 . . . and the bok choi.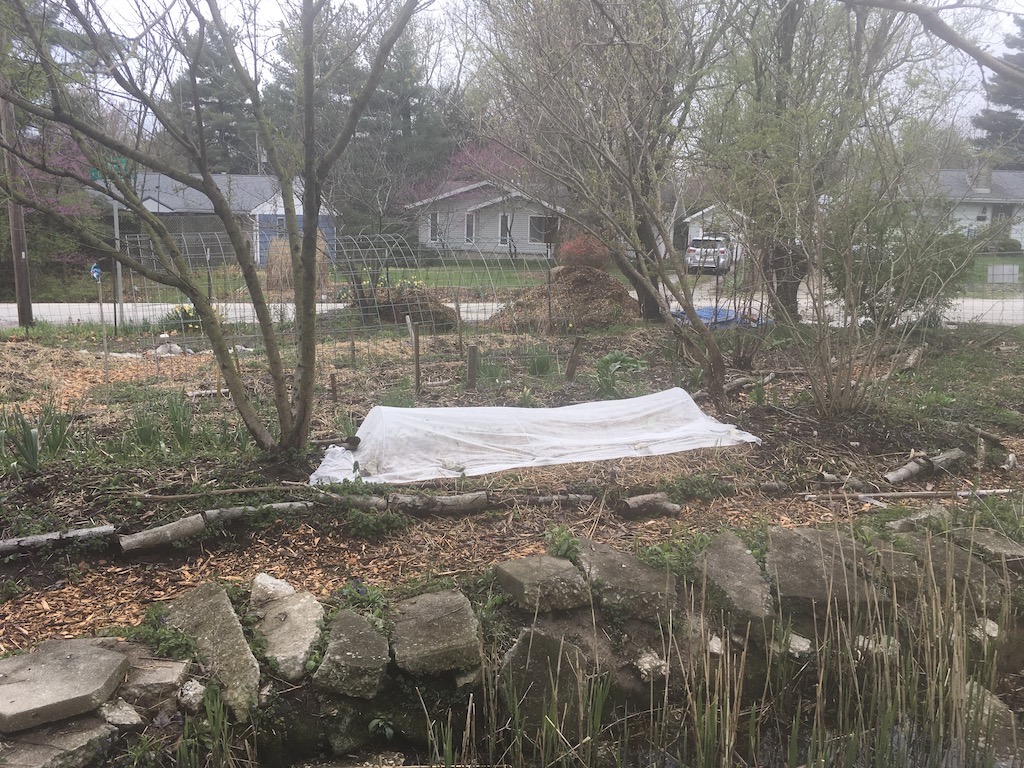 So dreary! Last night Marita started a fire in the greenhouse again, and Daniel fed it again, around midnight. This morning everything looked okay in there.