Mad, for growing so many plants inside a greenhouse starting in late January. Mad, for working together, occupants of three contingent properties that make up Green Acres Permaculture Village, to get 'er done. Mad, for texting each other on our group chat rather than always speaking face to face, since so many of us are also occupied elsewhere in the community. Especially Annie (I'm Ann, she's Annie), who is spearheading for a second year in a row, an incredible week long August festival in nearby Brown County, with several concerts leading up to that date, like the one yesterday evening which Marita, her son Nicolas, and I attended, a masterful trio (piano, clarinet, cell) presented gratis from three members of the Indiana University Music Faculty.
https://chamberfestbrowncounty.com
Here are pics of two text threads, showing the seeming precariousness of our watering and tending schedule (supposed to be one person each day).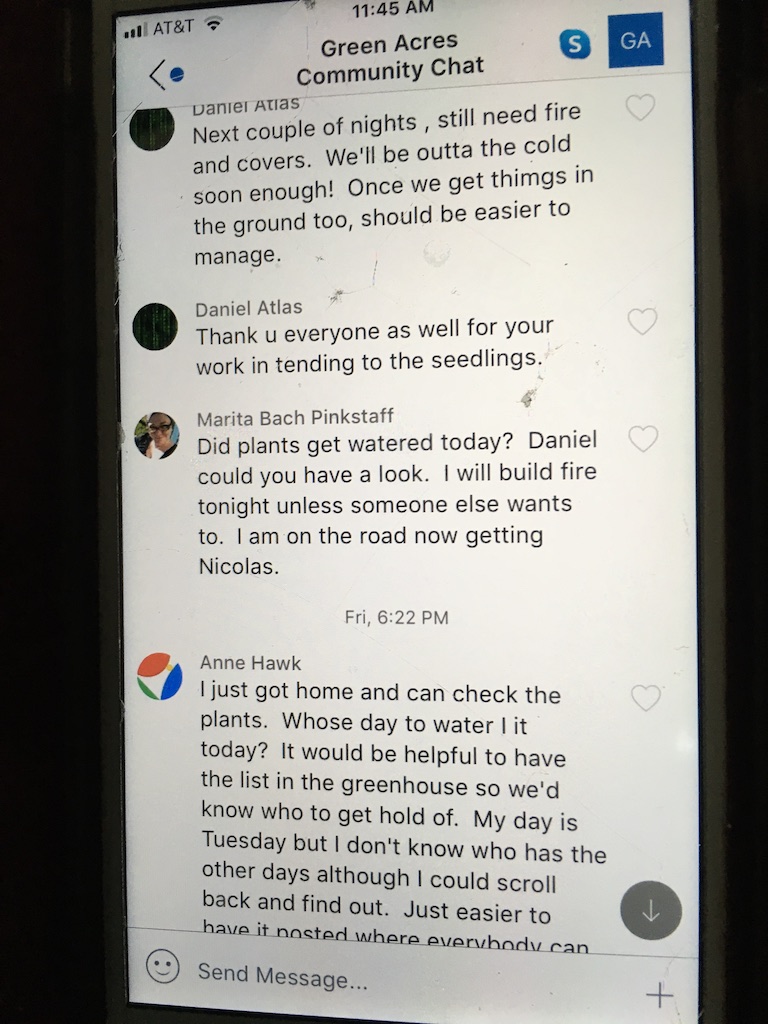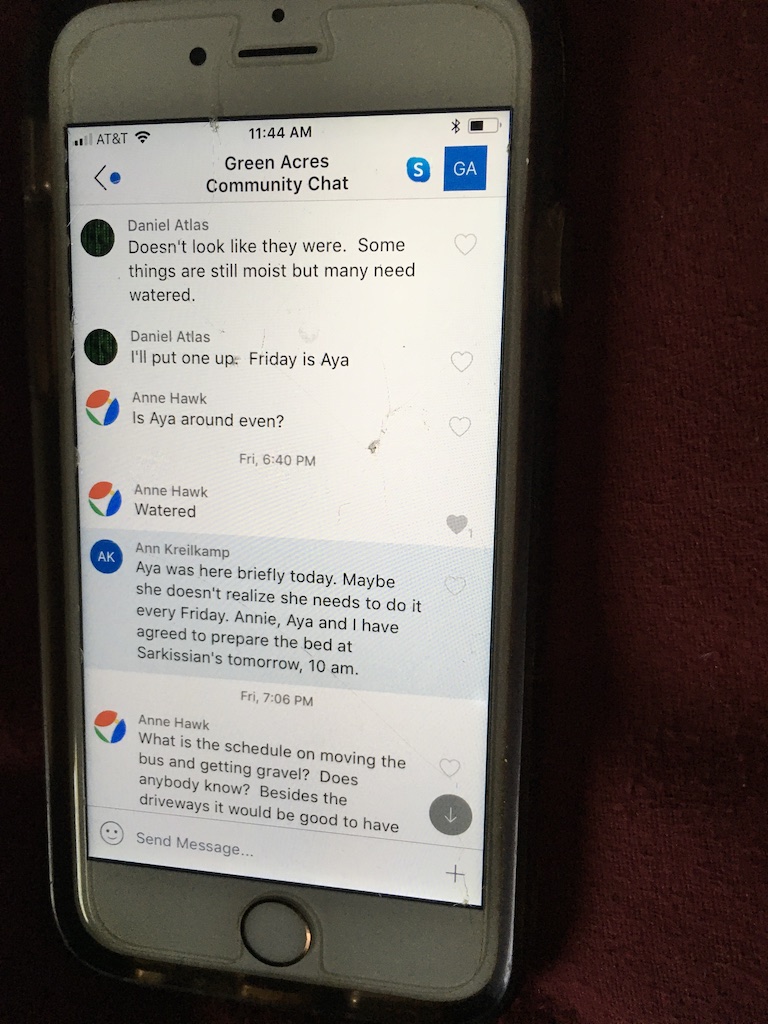 Even so, the seedlings, so tiny just a few weeks ago, are now growing and healthy, some of of them even robust! I consider this amazing, especially since we used mainly seeds left over from years past.
So though we may have transformed into April's fools, riding the razor edge of catastrophe, somehow, we manage; somehow, we even flourish.
Here's one photo from last Tuesday's work party, with Marita, Daniel, and Joseph.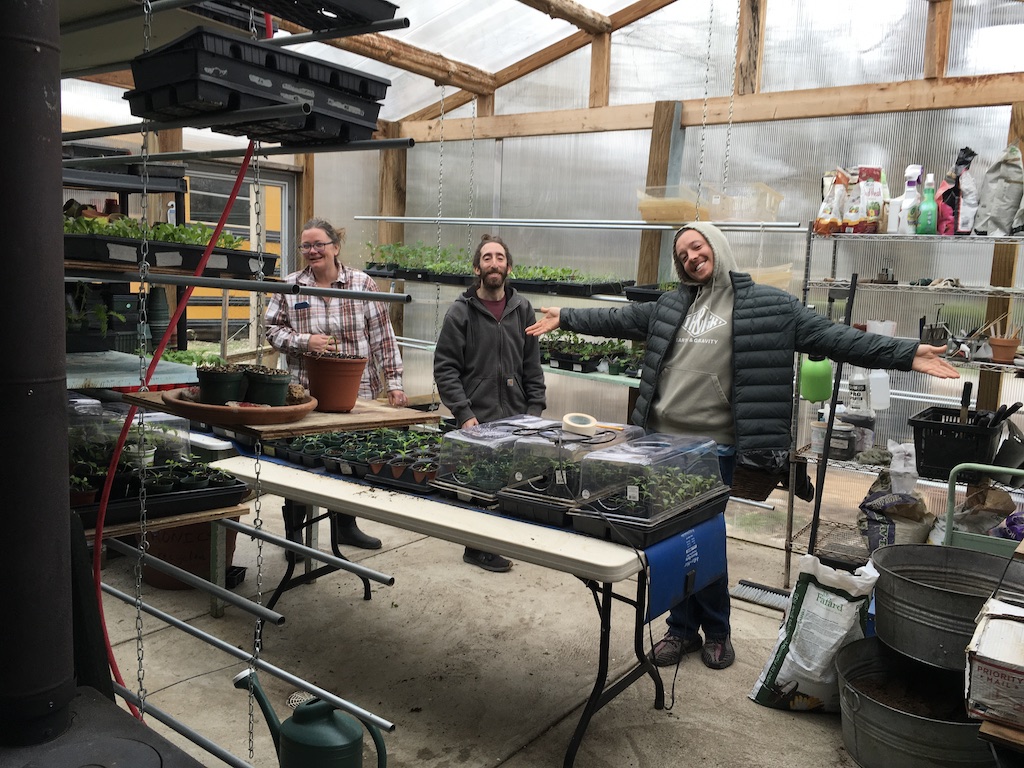 When I went over to get pics of the seedlings this morning, Daniel was there.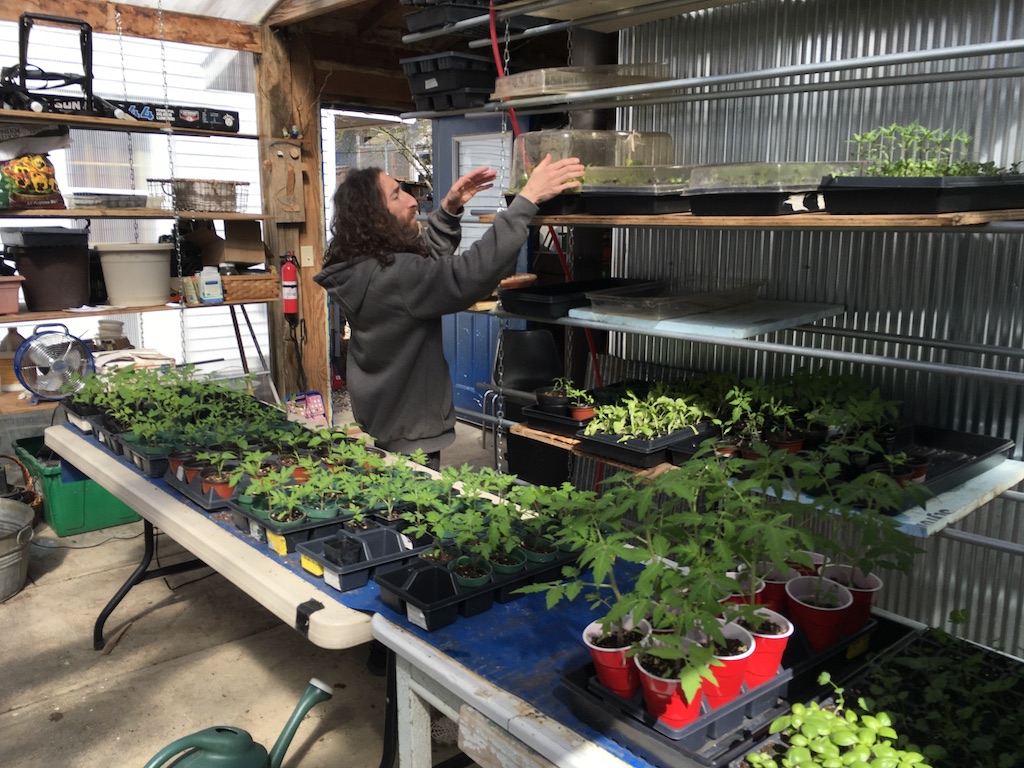 So I asked him to pose. Thanks!